Dome Pools (29 November 2020)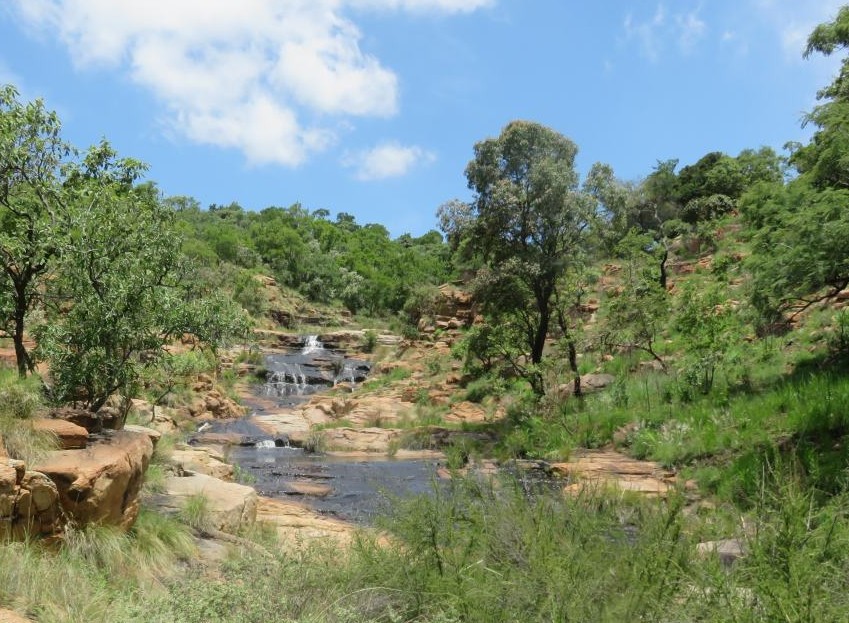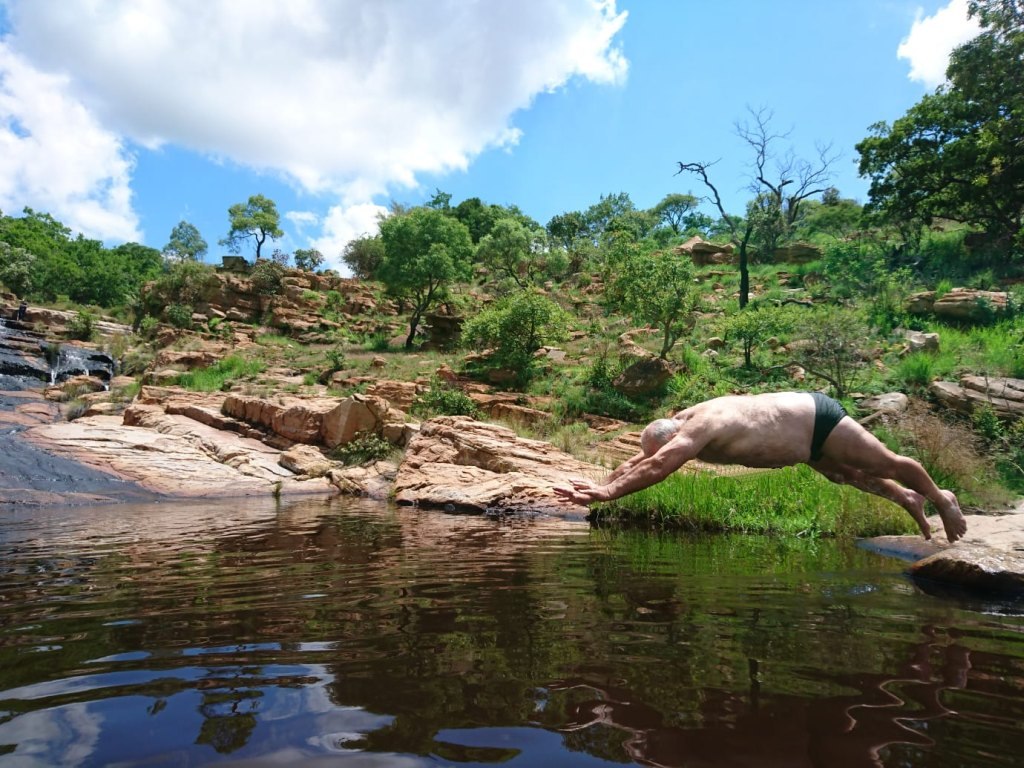 The main attraction of Dome pools, for me at least, is the swimming in the natural pools of the gorge. And again we were not disappointed. On the way up we didn't reach the top pools because Jörg, who had charged ahead, came back to inform us that there are lots of people at that pool. So we settled for a smaller pool a bit lower down.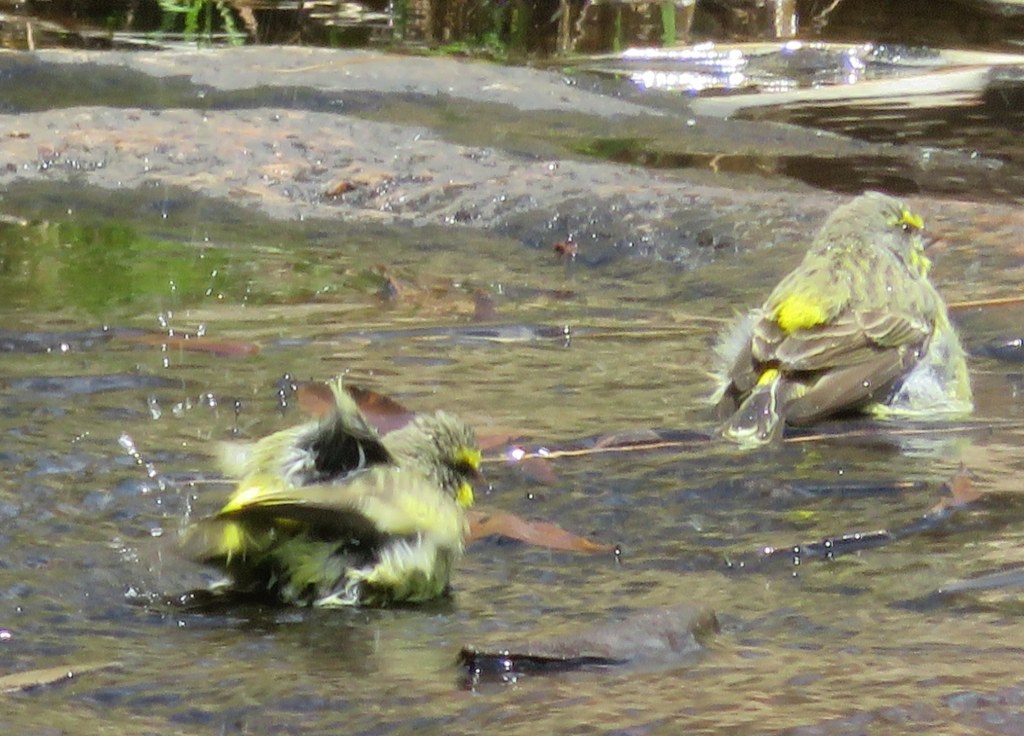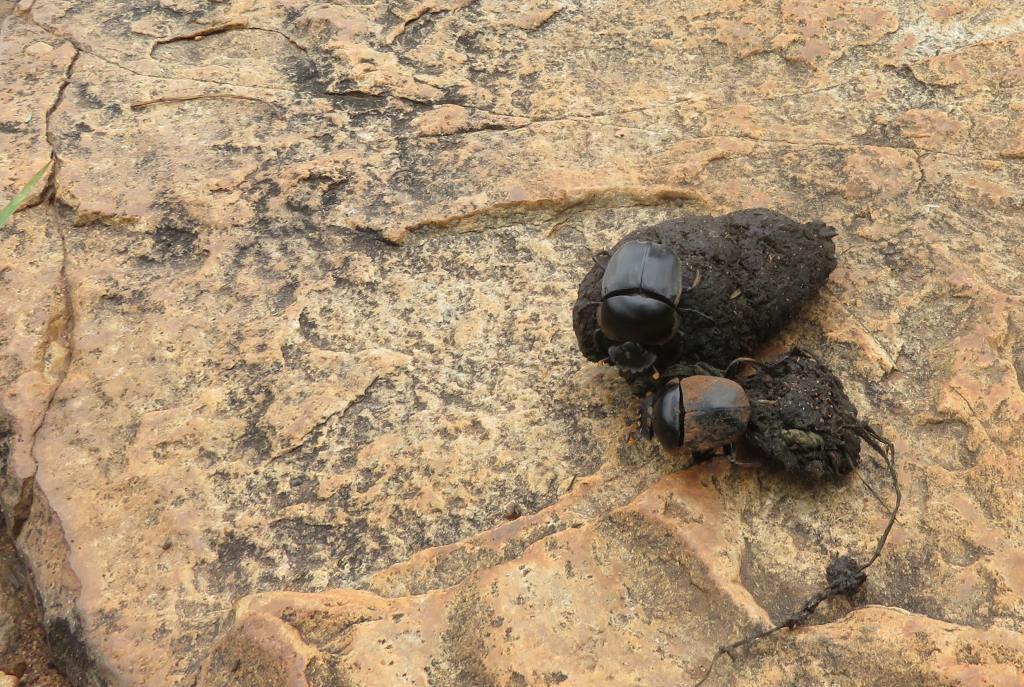 It was a small group of hikers that set off on Sunday morning, we had Janine, Jenny, me, Oliver, Jörg and Rosario.
Since I have written about the hike before, just a few observations. On the left, a picture of two yellow-fronted canaries enjoying a bath in the shallow water of the stream. And on the right two dung beetles. What I thought was funny about them was that the larger one (more black) just stuck to his/her piece of dung, whilst the smaller one was pushing/rolling it all over the terrain.