Castle Gorge (30-June-2017)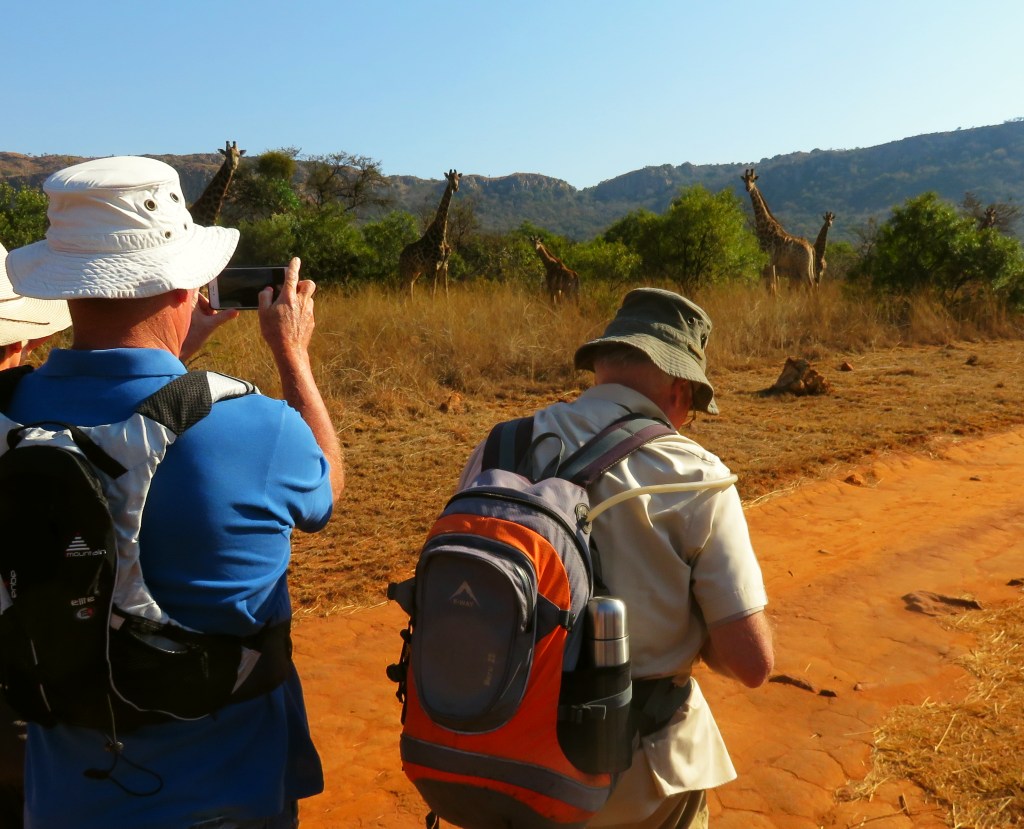 Some of us joined the heritage foundation on a hike up to Castle Gorge in the Magaliesberge. And it was not just a hike, but also an educational trip. The walk started off very pleasantly from the car park past a herd of Giraffes who were not very skittish, allowing us to take many pictures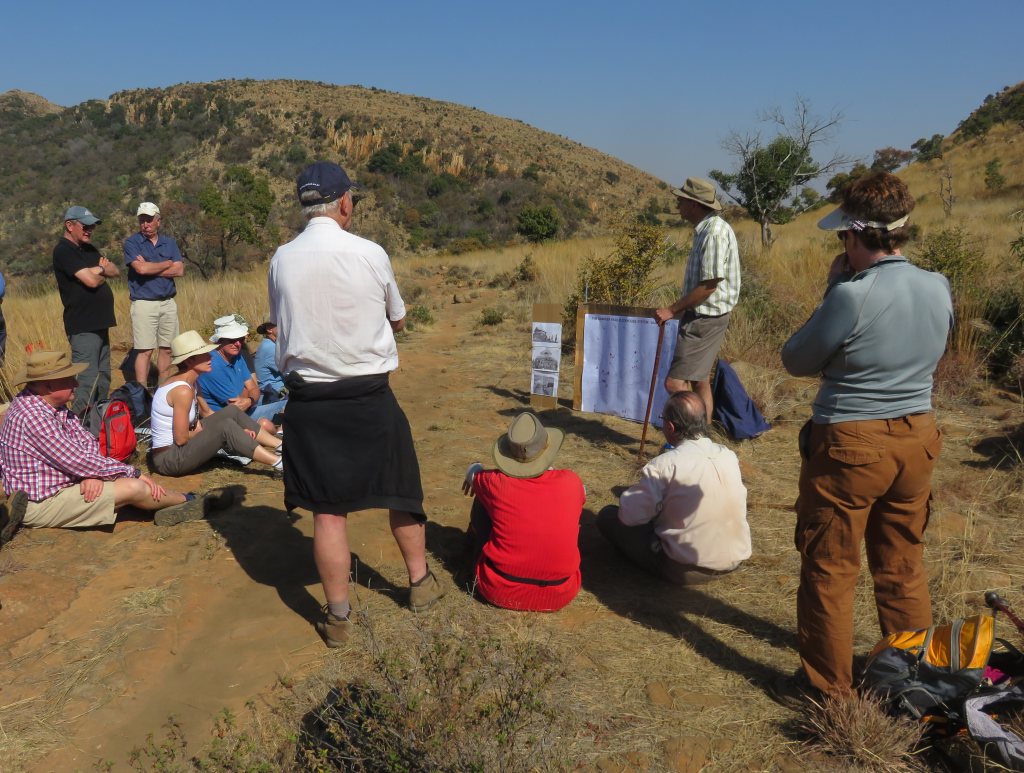 When we reached the top we first had a lecture about the history and what we would find and see here. During the Boer War the pass was occupied and fortified by the British forces. There are remnants of gun positions (called a sanguine), a horse kraal, a ammunition store and forts. We had our own expert, Andre, with us to show us what was what. Jenny in the picture is overlooking the horse stable.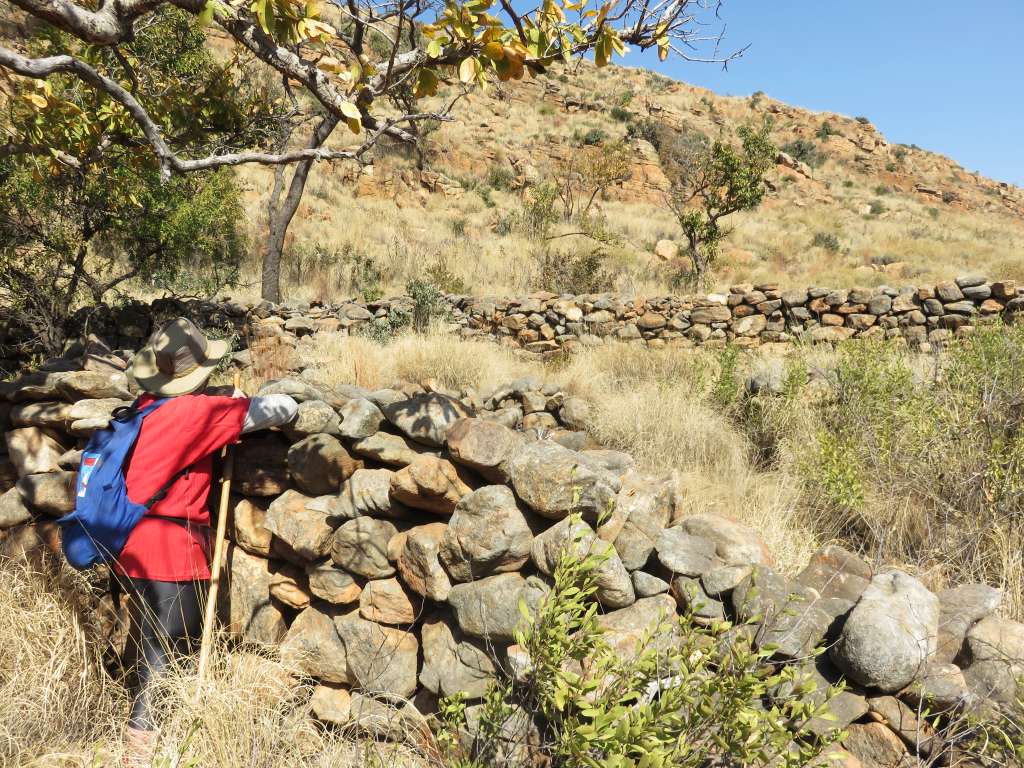 Because we spent so much time around these ruins we were unable to get down to Castle Gorge and only made it to the Piranha pool before turning around. Here we sat down to have our lunch. And why is it called Piranha pools, Piranhas only exist in South America. My theory: many years ago sitting at the pool and sticking my feet into the cool water there were hundreds of little fish that immediately came to nibble my feet, so much so it became uncomfortable with the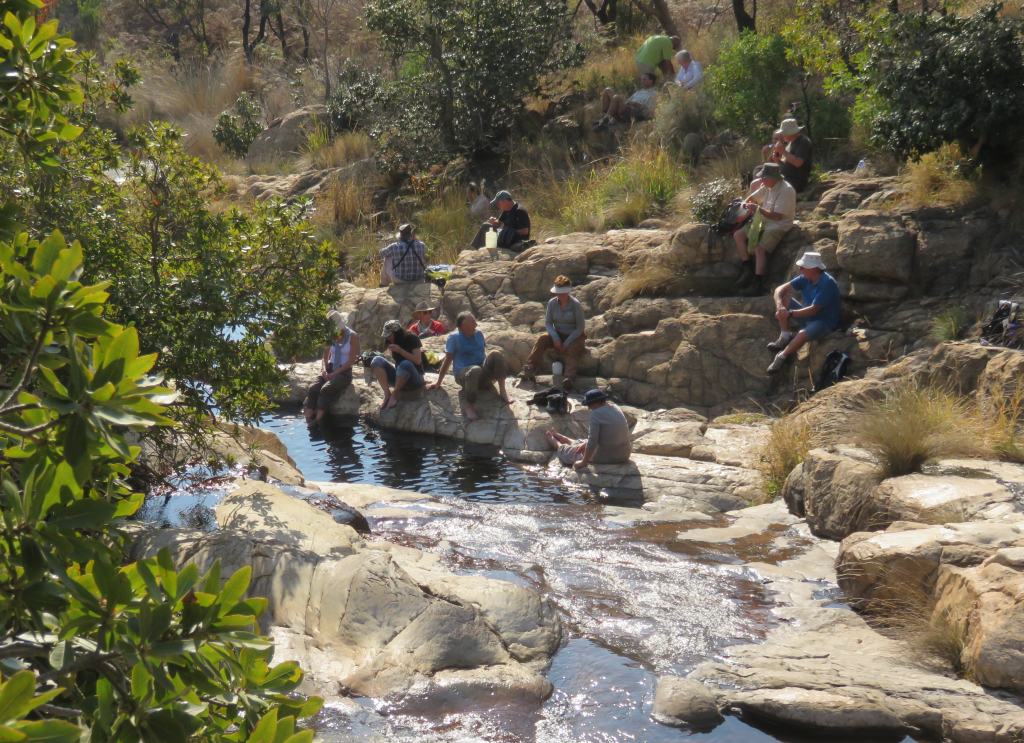 little beasts ripping off pieces of flesh. Obviously a period of very little food coming into the pond. There you are, my theory.
The return trip was back the way we came, but without stopping.