Bsorah(29 March/2015)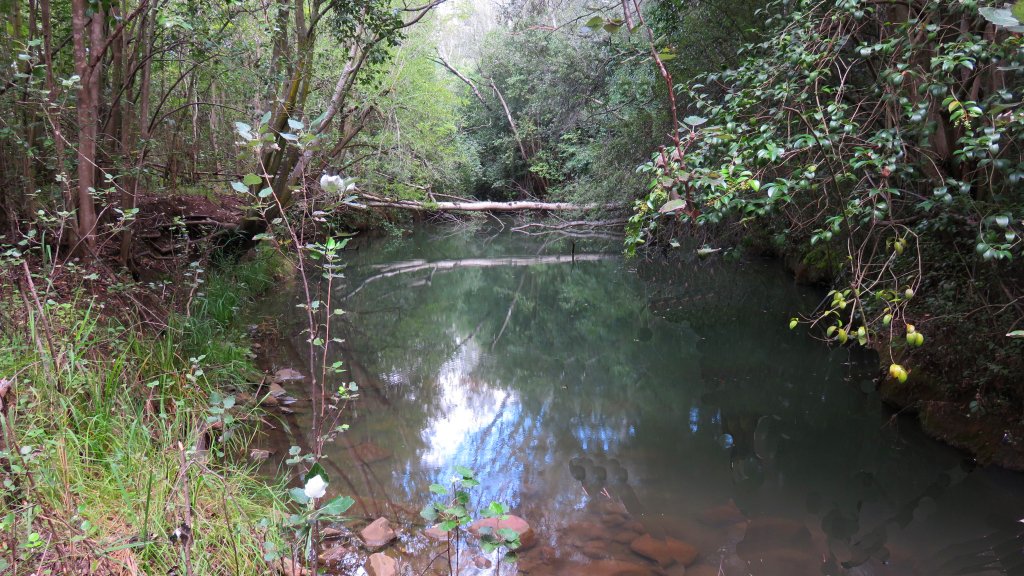 The proper spelling is B'sorah, I am not sure what it means. We have to find out during our next visit.The hike is on the road past the Hartebeeshoek tracking station north of Krugersdorp. The hiking area is a mixture of bush, forest, swamp, streams and grassland, all very pleasant. Present was Frans, Judith, Oliver, Lydia, Janine and me.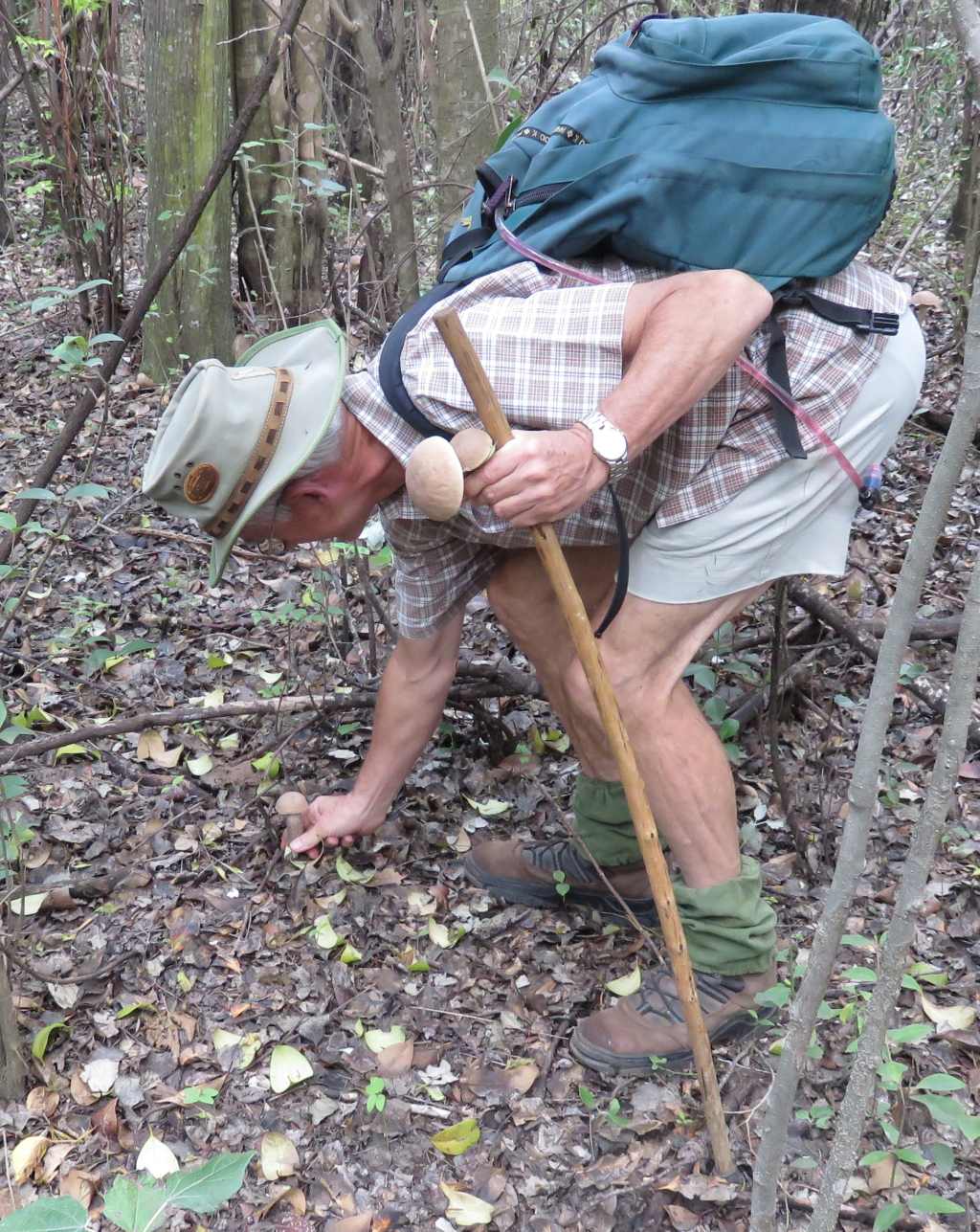 The terrain and the map were a bit confusing and naturally we started off walking in the wrong direction. Whilst, us the men, were still studying the map to establish where we should walk, the woman decided unanimously to just start walking in the direction their intuition told them to. That wasn't too bad, it got us down to the river and to a forest of poplar trees (Populus canescens) that contained some edible mushrooms (Leccinum durisculum or Poplar Bolete). Mushroom fever grabbed some of us, we were just rushing from mushroom to mushroom, leading to the girls getting somewhat annoyed with us.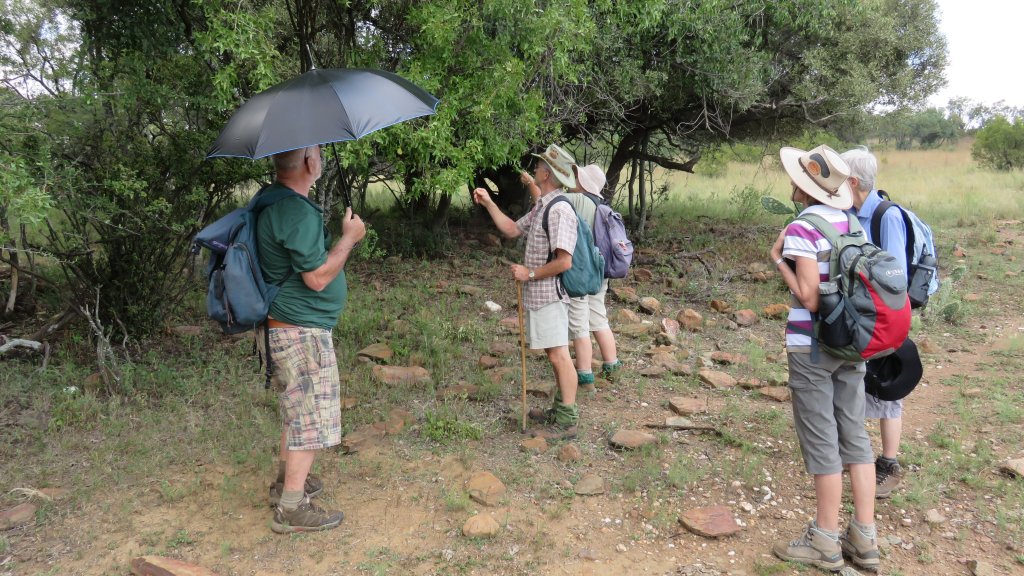 Order was restored after this short excursion into the wrong direction and we followed the path the way indicated on the map. We still had a few points of uncertainty, but overall it went fine. Oliver kept us entertained with his knowledge of trees.