Broodboom(17-19/October/2014)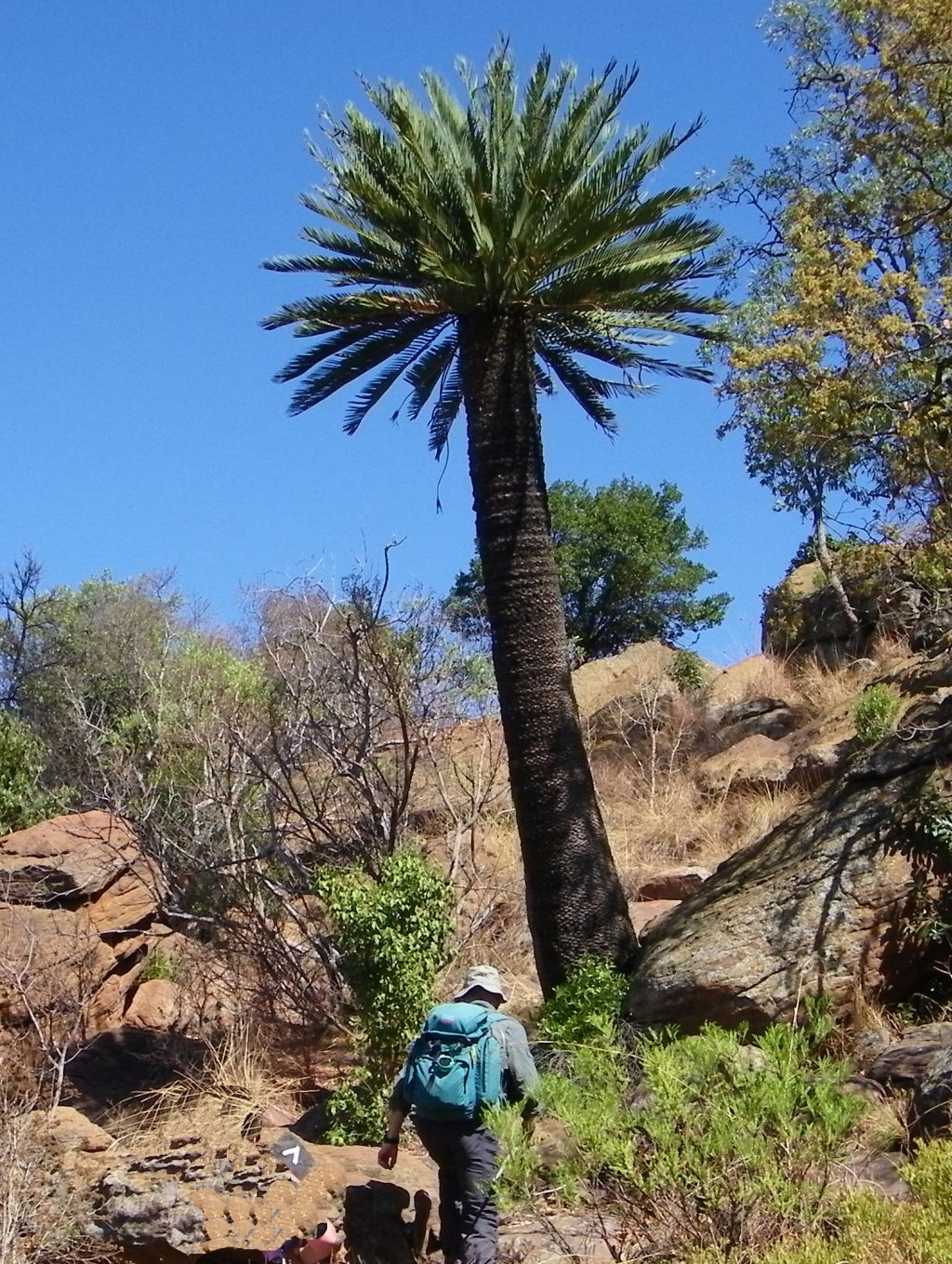 The picture on the left shows why this hike is called Broodboom Afrikaans) or Cycad (English) trial. Situated north of Middelburg along the banks of the Olivants river. Nominally it is a backpack hike, but Tania organised that we have our stuff taken by bakkie (a South African term, meaning a light delivery vehicle). Thus only a day pack was needed for the hike.
The hike takes one through bush and open veld initially and than down to the Olivants river. A major stop was called so that some of us could try and have a swim. On after thought perhaps we shouldn't have, I was reading on News24 that the Olivants is heavily polluted from the industry at Middelburg and Witbank and from the upstream sewage works.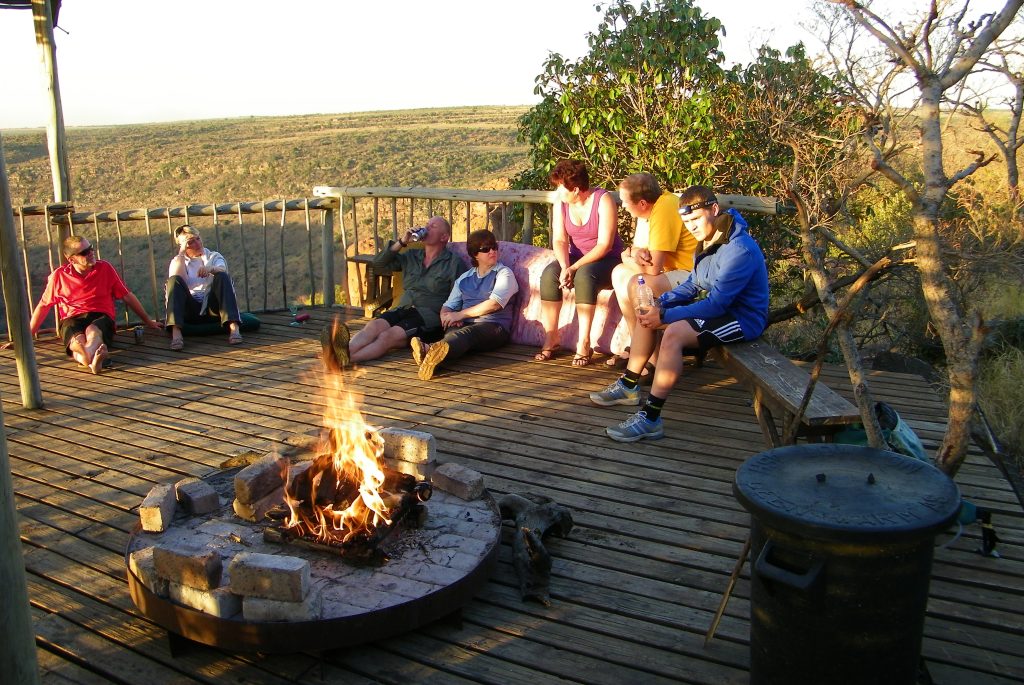 This last one shows in the heavy green algae growth seen in the river indicating high nitrogen load. But anyway some of us were in the water and survived.
Build on the side of the mountain with an awesome look out over the valley. The view is not only restricted from the terrace and veranda, also when one has a shower, there is this full view over the gorge.
The picture below is the sunset as seen from the veranda of Aarendsnest. A rather pleasing picture, at least in my opinion.