Blue Wildebees (20 to 22 Aug 2021)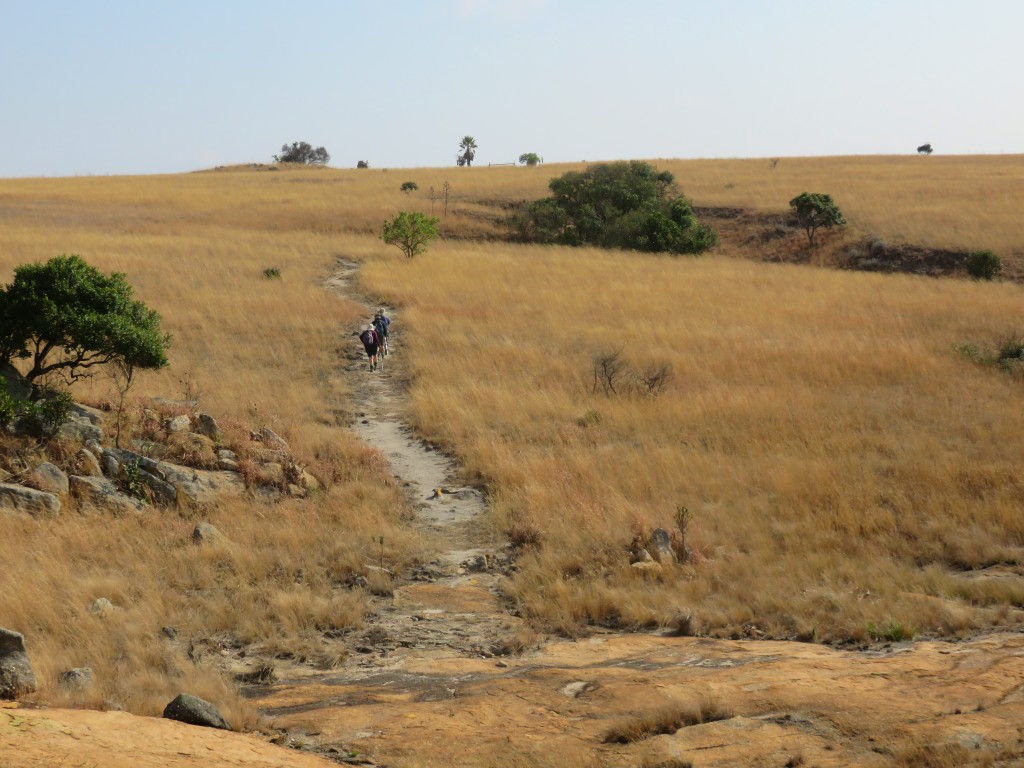 It looks like we are in our waning years. Our numbers were only seven, me, Jenny, Oliver, Judith, Frans, Dalita and William.
Some of us had problems, my knee was playing up and Oliver felt tired. So, he and I teamed up and only did part of the hike, Jenny, Frans and Judith did the complete hike. Dalita and William didn't do the hike at all, that was a different story, they had overlooked the fact that there was no bedding provided and turned up without their sleeping bags. They quickly booked into the Ventura resort and enjoyed the hot water pools rather than coming for a hike.
But, its a lovely area, full of Bokoma ruins making the hike very interesting. At least for the evening we were all together enjoying the braai around the fire.
Next morning nobody felt much like walking, so we took the cars to where the waterfall is to just stroll around there a bit. And then it was home.