Blue Wildebees (16-19 June 2017)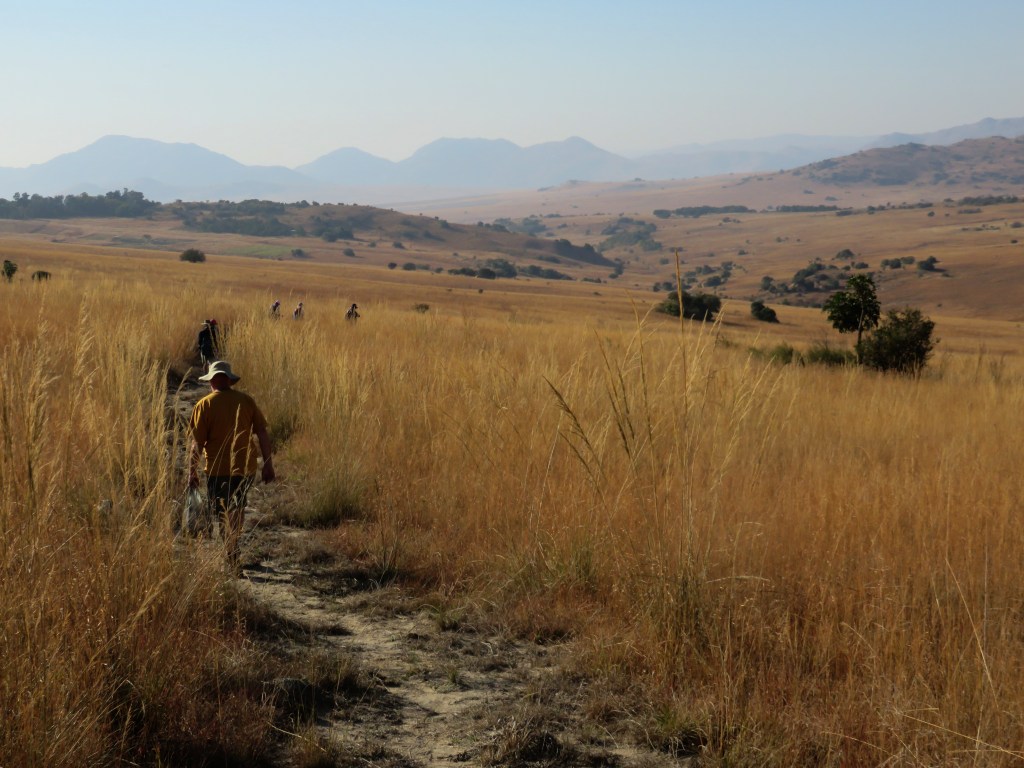 Not our first time here, previous was August 2014. I had the desire to come back again to have a better look at the ruins. This opportunity arose by joining up with Tom and Rita of the Wayward hiking group. There four of 'us', and six of 'them'. It worked out very well, we had no conflict of any nature.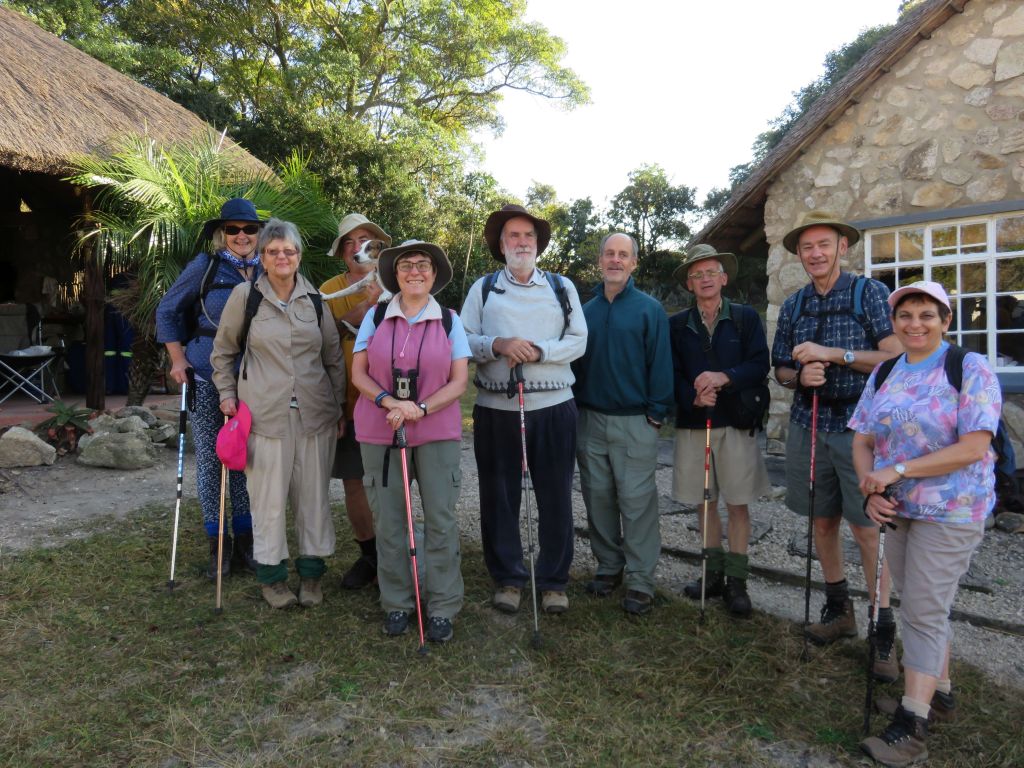 This was a long weekend, we used the Friday (Youth Day) to get over there, near Badplaas, at a leisurely pace, that at least was Oliver and me. We arrived to find an empty camp. Everyone had been out on a hike. We made ourselves comfortable and awaited their arrival.
For Oliver and me the hiking started the next morning, everyone went on the 9km hike, down the valley, over the stream, up the valley and along, getting back down to stream level at the water fall.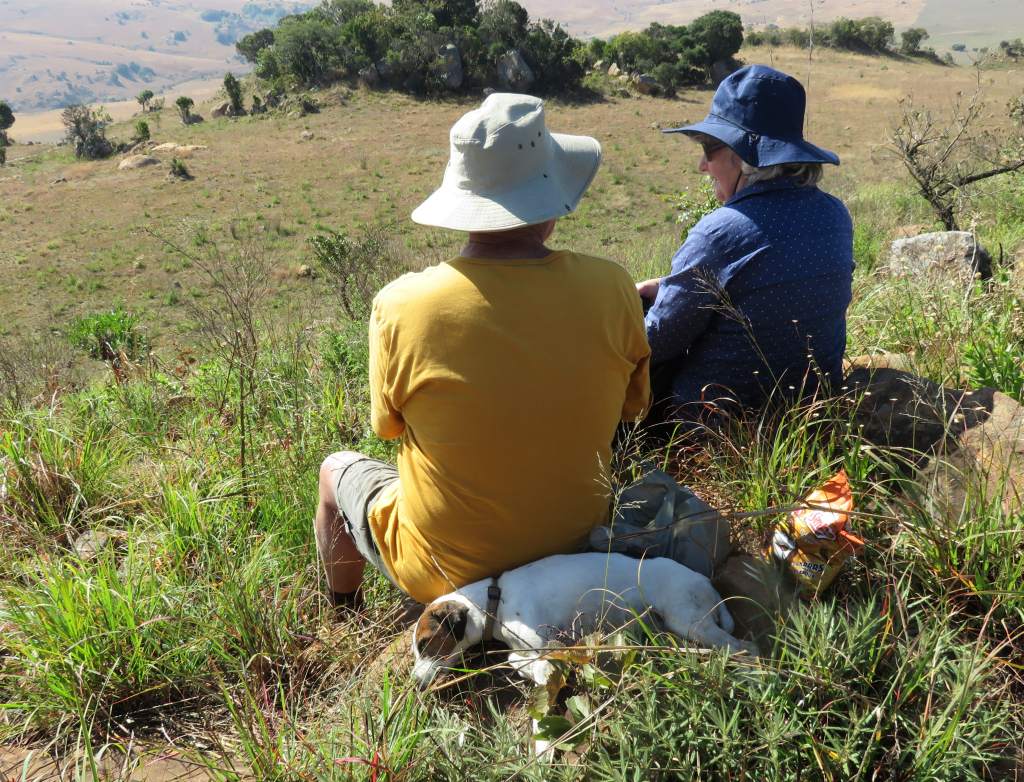 Oliver had brought his dog, peanut, along for the hike. She gave us a bit of drama. I spotted her about 300m away, she had obviously lost contact with us and was trying to pick up the scent, but moving in the wrong direction, i.e. back to camp. Oliver had to run after her to get her back. The dog was certainly in need of a rest after that.
The ruins near the top of the hike drew my attention again. This is where I last time noticed pieces of a steel plough. I also noticed this time that the walls of the ruined huts had been plastered with mud. I then concluded that the specific ruin was more modern and possibly the house of a farmworker. But the other ruins are definitely much older and possibly Bokomo or even Drawidian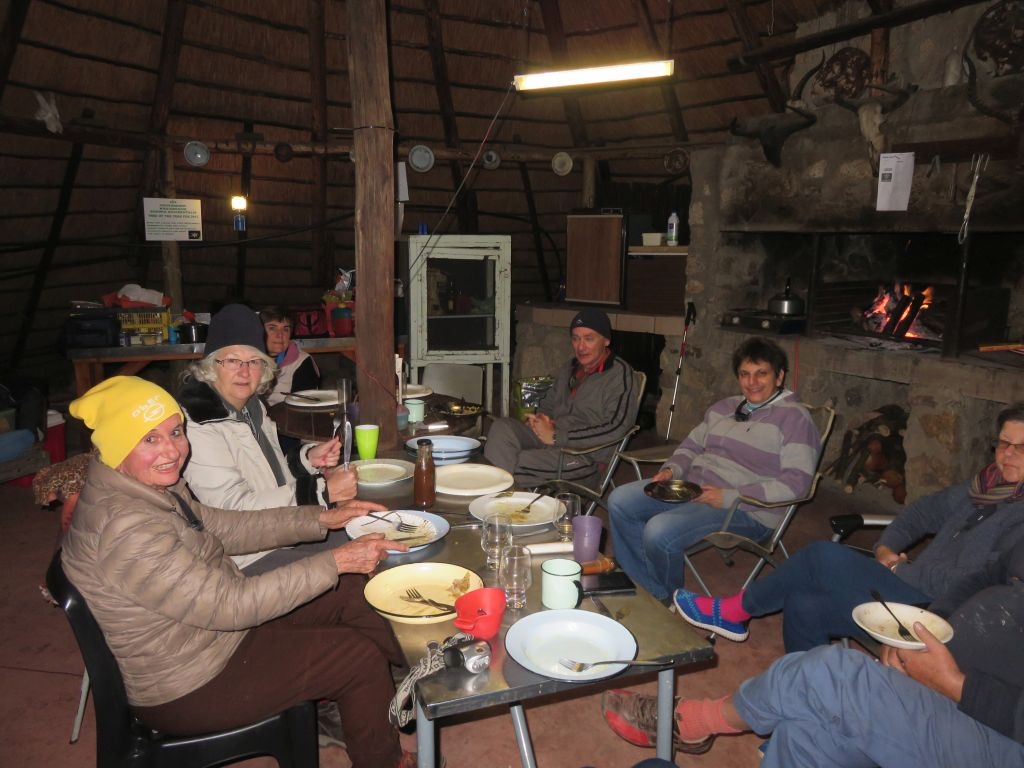 Back at camp we enjoyed the communal pootjie of chicken stew. Proof of enjoyment are the empty plates.
Next morning was a lazy day, just a short walk for some of us and the 6km walk for Frans and Thom. On that walk they came across a ruin of a house of unknown origin. Pity none of them had taken their camera, thus no picture. I suppose this has to wait for next time.