Assegai hike 26/27 May 2013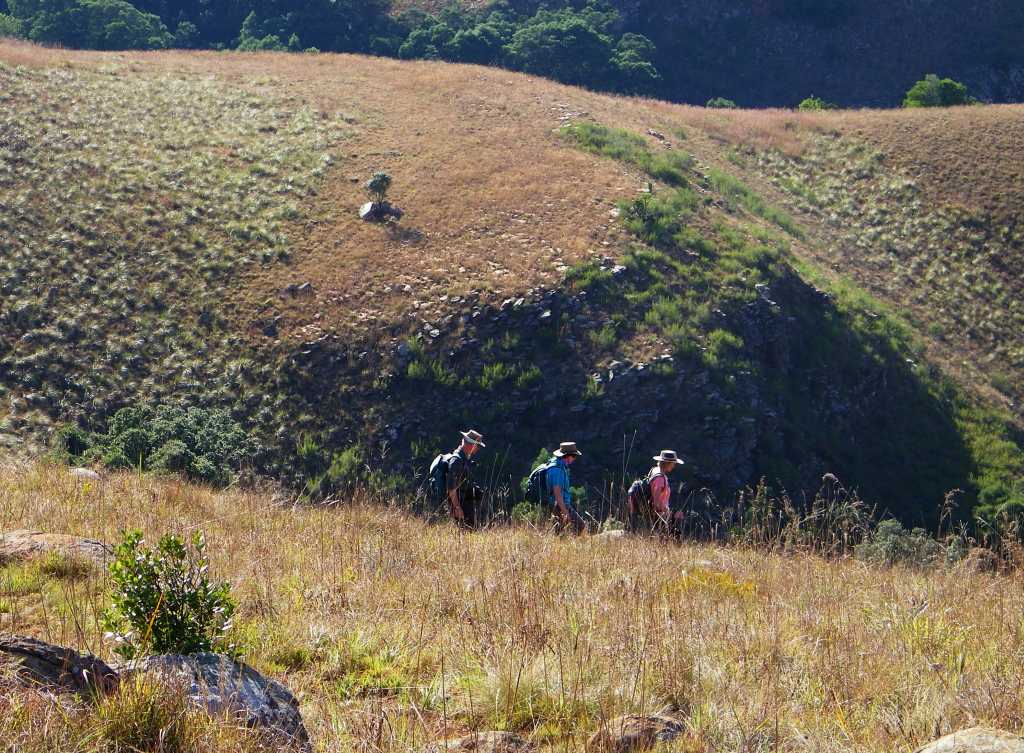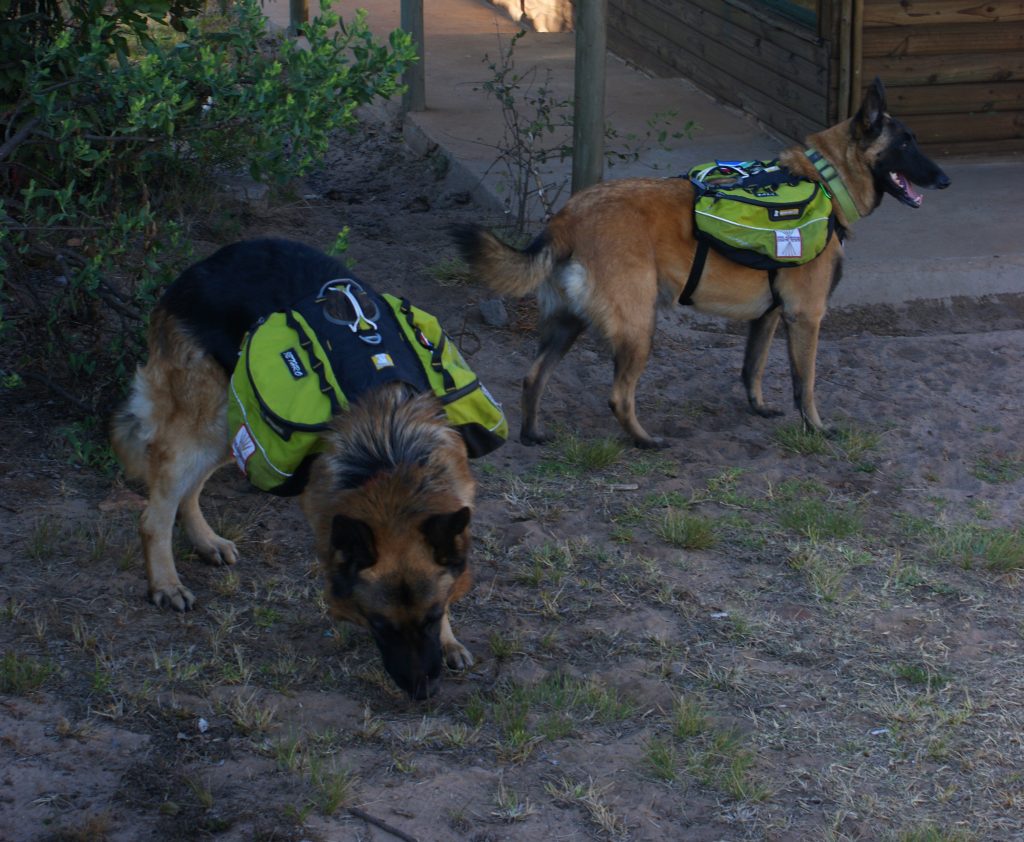 The Assegai hike is in the same area as the Num-Num trail near Machadodorp. There were 7 of us: me, Allen, Tania, Jörg, Janine, Frans and Judith. We didn't have the camp to ourselves, there were other groups, we had some French company and Steven and Gilda from Nelspruit with their hiking dogs. They carried their own backpacks containing water, food, GPS, cell phone and, I wonder, some brandy?
The hut is very well equipped, electricity, stove, kettle, geyser and two large fridges. There was no shortage of space. We also set up the projector to at last see the AV of last hiking year. But alas I could not find it on the stick. So we watched a documentary about Herculaneum, which is near Pompeii, it was also buried by ash, but much deeper and is thus much better preserved.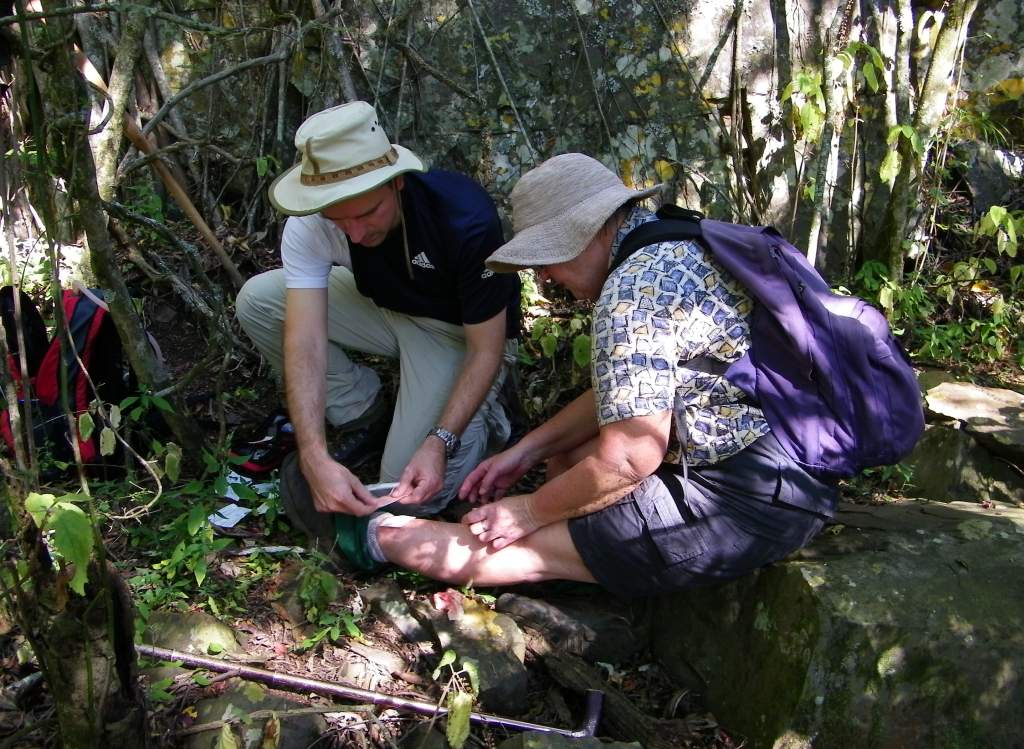 For the hike we elected to go down the mountain and then up again. It was not difficult but we had some problems orientating ourselves. When we checked the map against the GPS we established that we were not on the path, so we concluded that we had the wrong map and pushed on regardless. Some people would now complain and contact the trail owner about poorly laid out trails. I find this sort of thing actually adds to the excitement of the hike.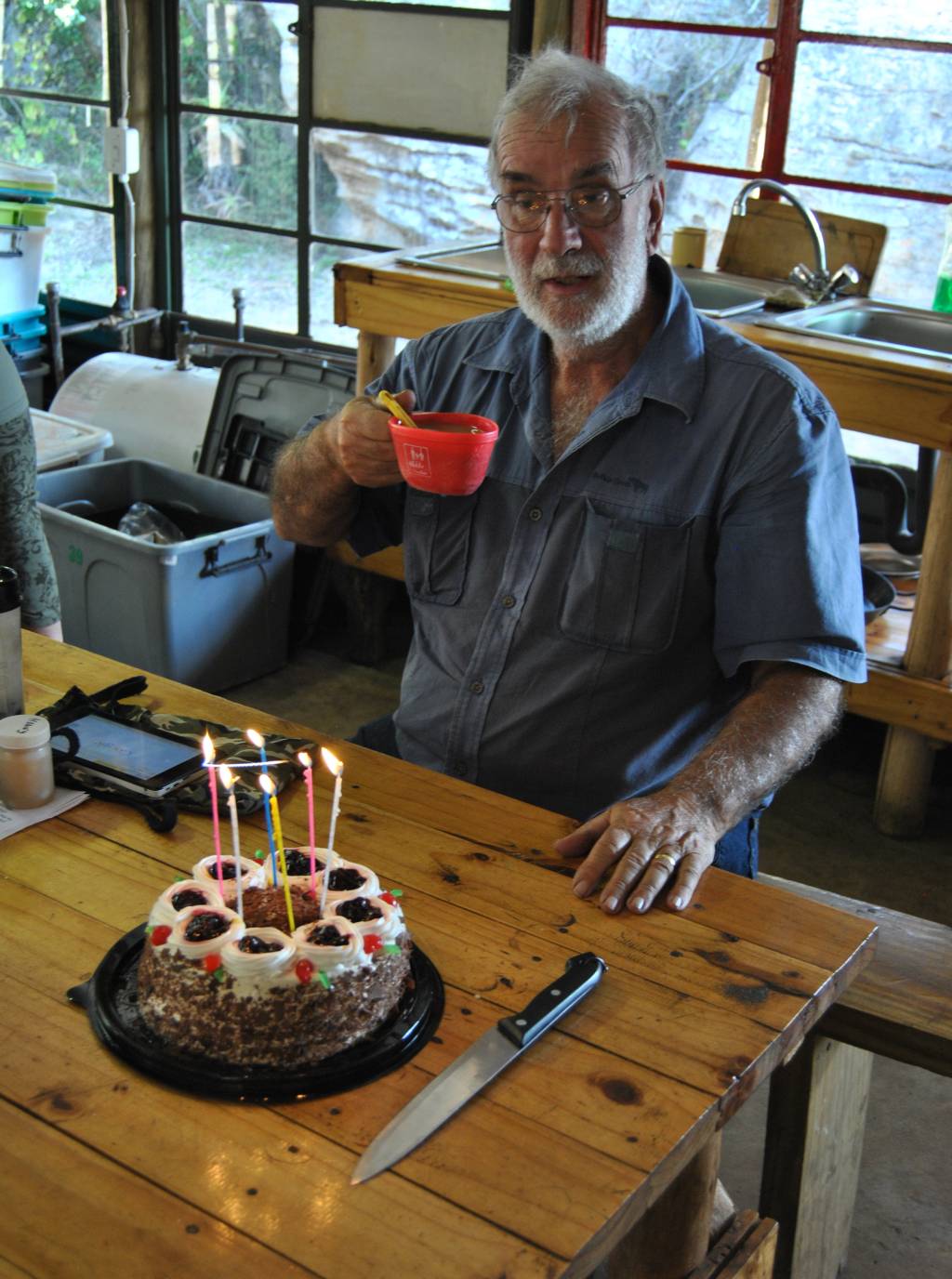 Had a first aid case on this hike when Judith tumbled and scraped her leg on a sharp rock.
We got back fairly early and had coffee and cake, that is birthday cake, bought by Jörg. It was to commemorate my 71 years, and I hope the hiking will never stop.
It was than time to take a short hike up to the dam for some sunset pictures, nothing much came from it, at least in my case.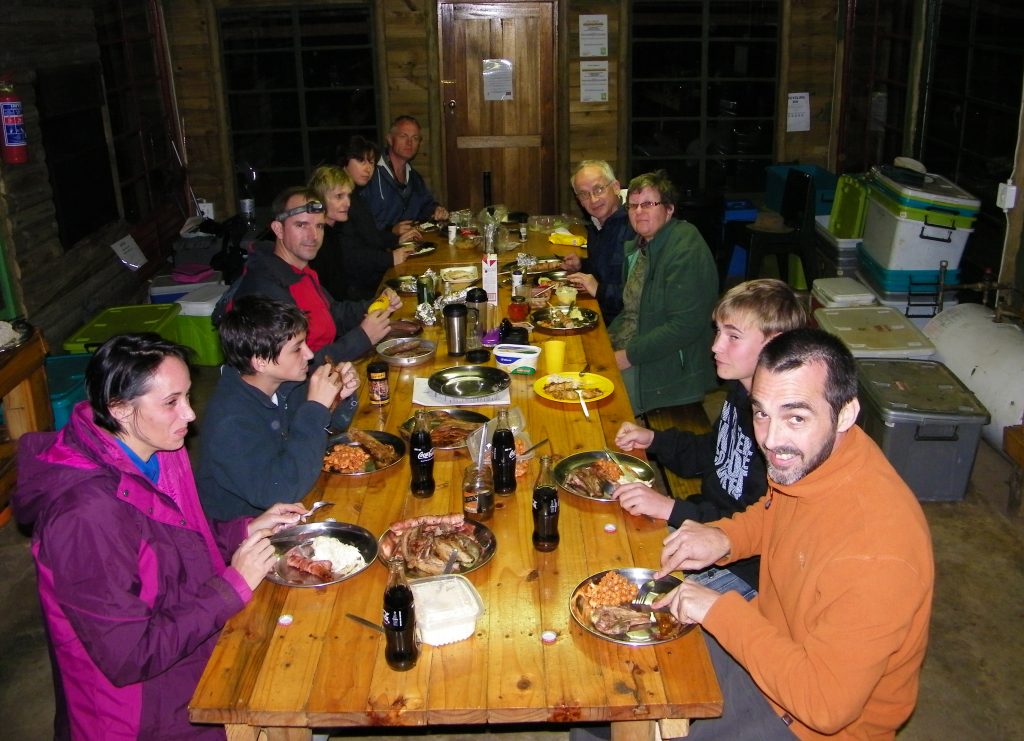 In the evening was the big braai-up and we all managed to eat together at the long table, including our new found friends, Steven and Gilda with their hiking dogs from Nelspruit. You may well wonder what these boxes on the right are all about. You are supposed to close up all your mouse food, you may otherwise loose it as in Jörg's case when a mouse or two got into his bag over night.

Next day, Sunday, we took a short hike over to the waterfall, this didn't involve much up and down and was done with ease. At Candle-wood huts there was a split in the party, Jörg and Frans wanted to view the fall from the bottom, the rest of us wanted to look down. It was very frustrating for us from the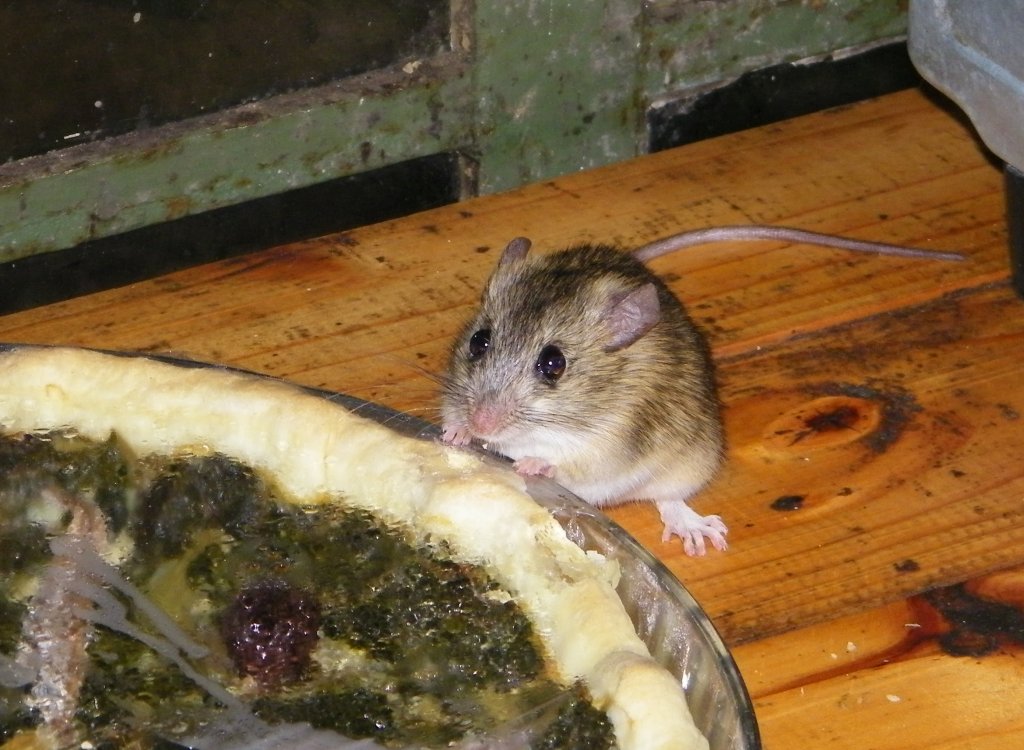 top to see them taking the wrong route instead of staying on the path. There was no way of communicating and we had to let them fumble around in the bush. All is well that ends well they finally noticed the error of their way and corrected themselves to make it to the crossing point underneath the fall.
We weren't lazy upstairs either and attempted to measure the height by throwing down rocks. The best estimate came to 142m, not sure this is true,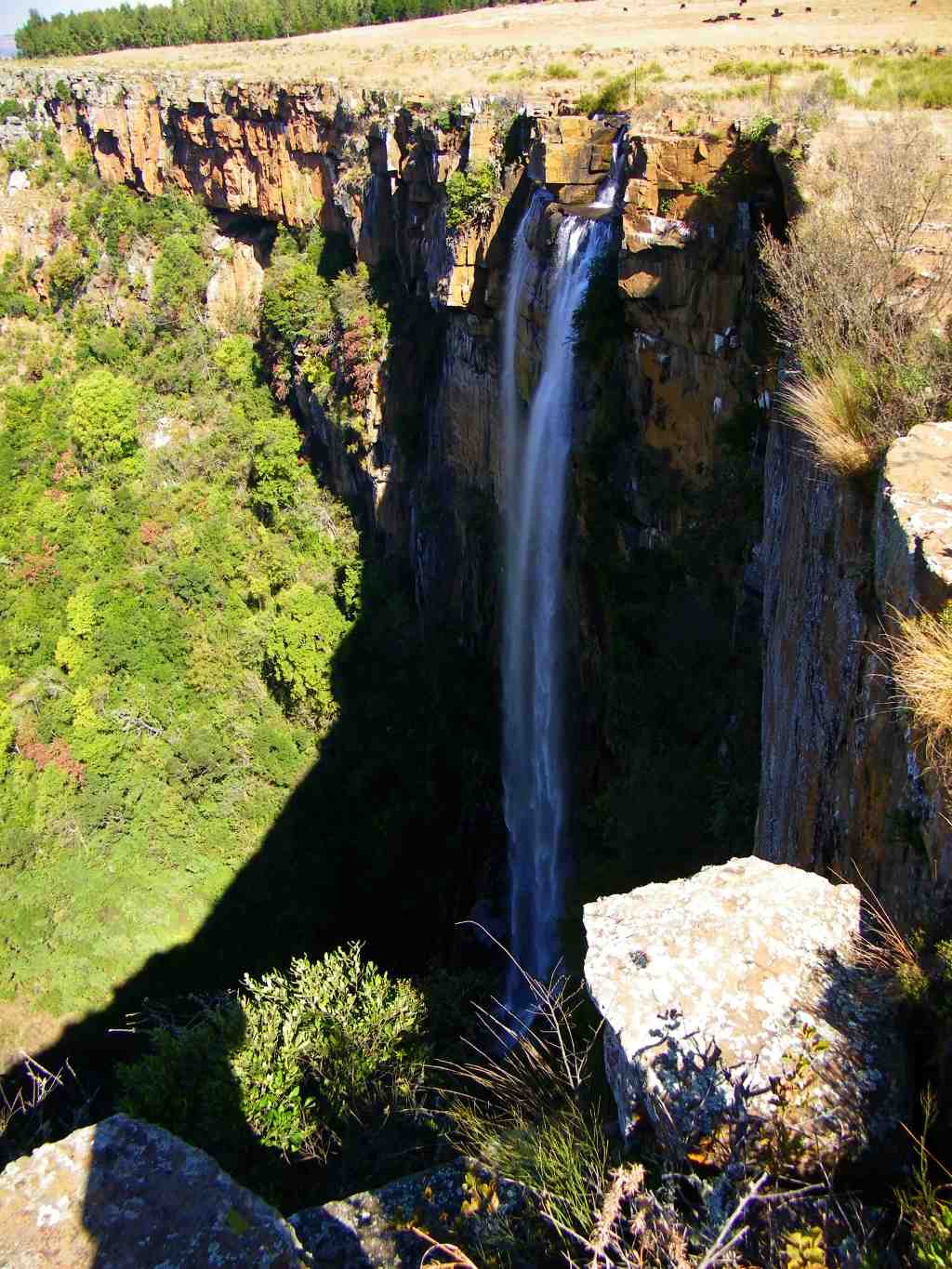 there could be experimental error.