Arboretum (16-June-2005)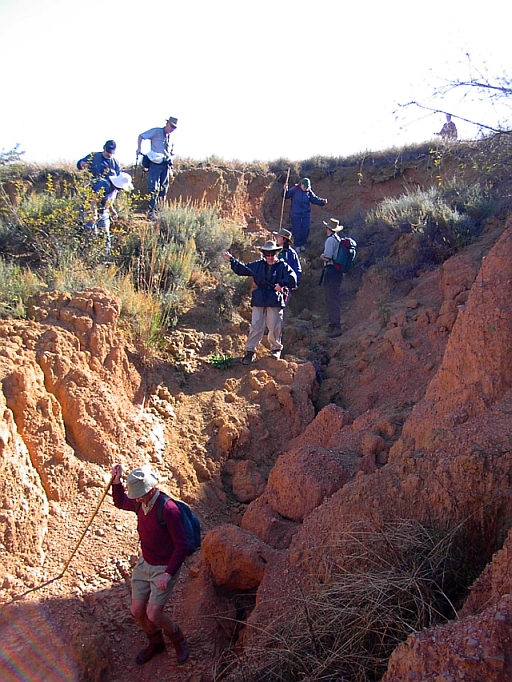 A day hike was laid on in absence of a proper hike for June. Arboretum is in Walkerville south of Johannesburg. It is the farm bought by Otto Brandmüller in 1936, he was the horticulturist brought from Germany by Sammy Marks in 1893 to plant trees around Vereeniging. It was mainly Oaks and Pine trees, which to a large extend are still standing in Macauvlei on the other side of the river (Vaal). So we met at around 9h30 and were taken by Paul (the guy with the gun, but he didn't schlepp a gun around this time) up the hill and along the top down to the donga. For those not in the know, a donga is a term used for a deep cut made by water in soft ground. It is mostly the result of bad land management (overgrazing), one sees it a lot in the foothills of the Drakensberge.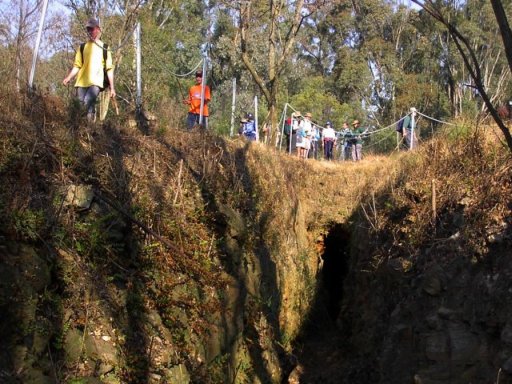 Well, so we walked through this donga and up the hill again to come to a rest at the overnight hut. This was the place for lunch.
The return trip was on the road back to the nursery. An interesting attraction here is a well dug many years ago. But not straight down, rather on an incline such that one can descent down to what would have been the water's edge. It's all dry nowadays.